Farming is our Heritage!
Right to Farm and Ranch ordinances were the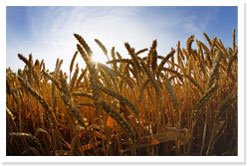 topic for discussion on Tuesday, January 8th at the Planning Board. As part of the process to develop farmland conservation policies, Wally Congdon, a rancher, attorney, and land use planner from Dell, MT discussed the purpose of Right to Farm ordinances and the history of agriculture in Missoula County.

Right to Farm & Ranch ordinances are used by counties to ensure that normal agricultural processes are protected and encouraged. This means informing new neighbors to expect some dust in the air, manure on roadways, and other things typical of life near farms. The ordinances also create a commitment by County Commissioners to conserve, enhance, and encourage farming, and to work to retain traditional and important ag lands. No complaints about that!

While we at CFAC completely support these ideas, we are also aware that Right to Farm ordinances don't do much on their own to make sure that farming has a future! That's why it's necessary that changes to the subdivision regulations are made - to ensure that farmers can subdivide their land if they need to AND to ensure that some farmland is set aside so that farming and ranching continue to be a part of Missoula County - forever!

The ordinance will be on hold for a few months while the county continues to work on subdivision regulation revisions. Stay tuned for the next meeting on February 19th when we'll be seeing the first drafts of mitigation standards!